Class Descriptions

BODYFLOW® - BODYFLOW® is a new yoga class for anyone and everyone. It uses a range of movements and motion set to music that will improve your mind, your body and your life leaving you feeling calm and centred.


BODYPUMP™ - BODYPUMP™ is the original barbell workout for absolutely everyone. Using light to moderate weights with lots of repetition (reps) BODYPUMP™ gives you a total body workout that burns calories, strengthens and tones.


BODYSTEP - BODYSTEP


Jazzercise - Combines dance-based cardio with strength training and stretching to sculpt, tone and lengthen muscles for maximum fat burn! Class is a Fee based program, please contact the front desk for information on how to participate!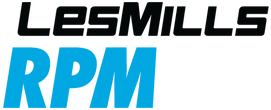 RPM™ - RPM™ is an indoor cycling class, set to the rhythm of motivating music. It blasts calories and builds aerobic fitness fast.