Class Descriptions
Aqua Blast - A low impact class that incorporates a variety of techniques & equipment including hand-buoys, resistance bands, noodles & interval training to provide an entire body workout. Come see the benefits of water. Higher intensity than Aqua Fit

Aqua Fit - A low impact class that incorporates a variety of techniques & equipment including hand-buoys, resistance bands, noodles & interval training to provide an entire body workout. Come see the benefits of water. All levels are welcome


BODYPUMP™ - BODYPUMP™ is the original barbell workout for absolutely everyone. Using light to moderate weights with lots of repetition (reps) BODYPUMP™ gives you a total body workout that burns calories, strengthens and tones.

Barre - Barre is a toning, body-weight-lifting workout. It engages muscles you wouldn't normally target, ones deep inside your body that squats, lunges and sit-ups don't reach. With high-reps and low-impact movements, barre challenges anyone looking to fine-tune their muscles. No ballet experience required.

Cardio Barre - This class can also be taken through ZOOM. Please note. If you are taking zoom please DO NOT sign up for class as it will take away from available spots for the live class. Meeting id 983 3311 6030 Don't forget your mat!

Cardio KickBox - In this Cardio Boxing class you will punch, jab, block and kick your way to a leaner, firmer and stronger body

Cardio Strength Circuit - A mix of moderate to high intensity cardio exercise with strength intervals using both body weight and free weights.

Cardio Strength Fusion - This class incorporates a variety of formats including, but not limited to, step, hi/lo impact moves and weights. All Fitness levels

Chair Yoga - stretching, relaxation, and concentration exercises using a chair for support while coordinating breath with movement

Cycle - Cycle classes are a high energy indoor cycling class led by a motivating instructor and accompanied by the instructor's unique playlist of powerful and energizing music.

Cycle Virtual - Virtual instructor lead class with an inspiring visual backdrop.

Deep Water - This is a totally suspended workout in the deep water. Classes use a variety of equipment including Cuffs, Belts, Buoys & Noodles

Deep Water Blast - The 30-minute high-intensity interval training workout that improves cardiovascular fitness, and maximizes calorie burn. This class starts at 7:50-8:20am To allow everyone opportunity to enjoy a Saturday Deep water class, please only sign up for one of Saturday classes.

EZ Cardio/ Strength fitness - 45 minute of easy to follow cardio and strength combos. Mix of cardio, Strength, balance and more. Beginner, Seniors and more. Alternate modifications to adapt to your fitness.

Easy Aqua (deep) - Easy Aqua (Deep) is a gentle, no-impact class using flotation belts in the FAC. Goals: increased flexibility and range of motion, pain & stress relief, improved muscle tone, posture and core strength.

Easy Aqua (shallow) - a gentle, low impact class in the Lap Pool. Goals: flexibility, range of motion, pain & stress relief, body awareness, better muscle tone & balance.

Functional Strength - FUNCTIONAL STRENGTH Improve your overall Strength and using a variety of free weights, elastic tubing, Thera balls and more. Beginner/Senior-to intermediate. All Welcome

Functional Stretch - - increase your muscle control, flexibility, and range of motion by combining dynamic static and myofascial release techniques.. all levels

Gentle Yoga flow - A practice designed to warm the body, stretch the muscles, and find opening in the joints. Focus is proper alignment in the asanas, as well as noticing the movement between the poses. This practice is the perfect way to wake up your body and prepare your mind for your day!

H.I.I.T Cardio - High intensity Cardio drills mixed with body weight exercises.

Hatha Yoga - Hatha yoga is suited for both the beginner and the seasoned practitioner. Hatha is practiced at a slower pace, with focus on the breath, controlled movements and stretching.

Hiit and lift - Cardio HIIT -High instensitydrills mixed with strength intervals using free weights.


LES MILLS TONE™ - If you want the optimal mix of strength, cardio and core training this is it. Step into a LES MILLS TONE class and you'll tick off a complete workout in 50 minutes. The challenging mix of lunges, squats, functional training and tubing/plate exercises will help you burn calories and take your fitness to the next level. Also a great foundational class, LES MILLS TONE has a wide variety of options accommodating all fitness levels ensuring everyone leaves the workout feeling successful.


LES MILLS Virtual SPRINT - High-intensity interval training on a bike. It's a short, intense style of training where the thrill and motivation comes from pushing your physical and mental limits.

Line Dancing - Join Tracey for some easy to follow line dance moves. You will leave with a smile on your face and a little bit of sweat.

Lower Body Blast - Lower Body Blast : This strength training class uses various apparatus to improve muscle tone and strength in the lower extremities

Mat Pilates - improve flexibility, muscle tone, body balance, spinal support, low back health, sports performance, and body-mind awareness.

Power yoga - A vigorous, fitness-based approach to vinyasa-style yoga.


RPM Virtual - Our world-leading RPM classes led by some of the best instructors on the planet. It's a truly inspiring experience that will drive amazing results. These 30 or 45-minute indoor cycling classes are set to the rhythm of motivating music. These classes torch calories to get you fit and leave you feeling euphoric. If you have never taken an RPM class before, please take a live class to learn how to set up and use your bike.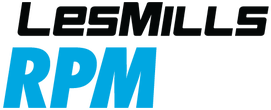 RPM™ - RPM™ is an indoor cycling class, set to the rhythm of motivating music. It blasts calories and builds aerobic fitness fast.

S.E.A.T - Supported Exercise for Ageless Training. What Will S.E.A.T. Do For Me? • Chair-based exercise program offers a full body, low-impact workout with options to suit the needs of clients with a range of abilities and skills. • Retains all the general health benefits of regular exercise: lose weight, improved mobility, heart health, reduced risk of chronic illness, enhanced energy levels, improved posture, etc. • Relieves pressure from the spine and joints facilitating exercise for unique populations. • Requires little or no prior experience for participants to feel comfortable and have a great workout experience. • Help participants with muscular endurance, joint stability, flexibility, balance, increase synovial fluid to joints, and allow them to move in all planes of movement. • Improves physical health and cognitive function. • Increases independence through improved physical and cognitive function.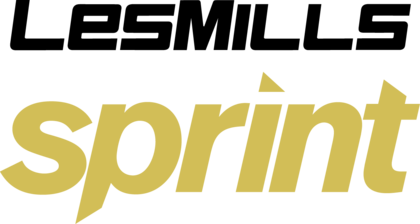 SPRINT - LES MILLS SPRINT is a workout of high intensity, designed using an indoor bike to achieve fast results.

Step - (beginner/intermediate) Utilizes basic step movements to provide a great aerobic workout

Strength to the Core - a ½ hour combination of strength training, core training and balance exercises to get you started with your day. Seniors and beginners. All welcome!

Tai Chi - Tai Chi is an ancient form of Chinese exercise consisting of slow, relaxed movements that develop a sense of balance and harmony between mind and body. This is exercise for the body and a study in concentration for the mind. Participants learn the how and the why behind each movement. Chair option is available

Vinyasa Yoga - Breath-synchronized movement". This method of yoga transitions from one pose to the next in a smooth and flowing manner, focusing on movement, not just stretching. Build strength, stamina and flexibility in a style of yoga suited for anybody.

Wellness Combo - Wellness Combo is an all-around class for health seekers. It includes low-impact cardio, strength, balance, flexibility and relaxation. Chairs are available for participants

Yoga Sculpt - Combining traditional yoga poses and principles with strength training and hand weights, this workout will leave you feeling stronger, refreshed and uplifted. Suitable for beginners (without weights) to advanced (using hand weights)


Zumba - Everybody and every body! We take the "work" out of workout with a low-intensity and high intensity interval calorie-burning dance fitness party. Have fun and get moving with easy to follow dance steps that gets your heart pumping. Sign up day before

core and Stretch - During this class individuals will focus on increasing core strength using body weight, medicine balls, loops bands and more. You also get a full body stretch using movements that will increase flexibility, decrease muscle tension and help improve muscular balance.

shallow Aqua Circuit - You will move around different stations in a circuit formatted workout. Stations challenge and train the body in 2 ways: aerobically or for muscular strength and endurance (or a mixture of the two) A variety of equipment is used during each class. It is a fast paced, challenging class that will keep you guessing!