Class Descriptions
Ab Attack - 30 minutes of core training.


BODYPUMP™ - BODYPUMP™ is the original barbell workout for absolutely everyone. Using light to moderate weights with lots of repetition (reps), BODYPUMP gives you a total body workout that burns calories, strengthens and tones.

Faculty/ Staff Yoga - This class is designated for faculty and staff members only.

Gentle Yoga - Balancing ease and strength while incorporating Vinyasa yoga moves at a slower, more fluid pace. This gentle approach provides space to discover opportunities and challenges in transitions that are often rushed through. Leave feeling centered and refreshed by ending class with restorative poses.

Meditation & Breathing - Experience the cessation of the thought process. Allow the mind to clear. 45 minutes to enhance clarity and awareness.

Pilates - Lengthen the body all while you build flexibility, strength, improve posture, restore balance and overall muscle tone for the total body.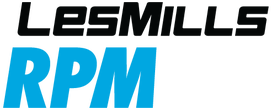 RPM™ - RPM™ is an indoor cycling class, set to the rhythm of motivating music. It blasts calories and builds aerobic fitness fast.

Vinyasa - Join for a mindful opportunity to synchronize intentional breath and movement. The body will flow from one asana to the next while developing strength and reducing stress.

Zumba - One hours of high-energy Latin infused and inspired dance desinged to make you sweat!

Zumba Xpress - A fusion of Latin inspired choreography and international beats for a great 45 minute interval workout.