Class Descriptions
AQUA FIT - No description at this time.


BODYATTACK™ - BODYATTACK™ is a high-energy, sports-inspired workout with moves that combine athletic movements like running, lunging and jumping with strength exercises such as push-ups and squats.


BODYCOMBAT™ - BODYCOMBAT™ is a high-energy martial arts-inspired workout. You'll learn how to punch, kick and strike your way to superior fitness and strength.


BODYFLOW® - BODYFLOW® is a new yoga class for anyone and everyone. It uses a range of movements and motion set to music that will improve your mind, your body and your life leaving you feeling calm and centred.


BODYJAM™ - BODYJAM™ is the ultimate combination of music, culture and dance. If you want to dance, there's nothing like it.


BODYPUMP™ - BODYPUMP™ is the original barbell workout for absolutely everyone. Using light to moderate weights with lots of repetition (reps) BODYPUMP™ gives you a total body workout that burns calories, strengthens and tones.

CORE - Core work

PILATES - A systematic mat-based exercise using counter balance principles for strengthening. This exercise enhances athletic performance, core strength, and stability. There are a lot of modifications available, making this class awesome for all fitness levels! (Beginners to advanced!)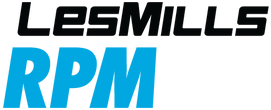 RPM™ - RPM™ is an indoor cycling class, set to the rhythm of motivating music. It blasts calories and builds aerobic fitness fast.

SS Chair Yoga - No description at this time.

SilverSneakers - No description at this time.

YOGA - No description available.