Class Descriptions
BOOTCAMP - BOOTCAMP


CARDIO CORE - This high-energy interval training class combines athletic aerobic movements with core, strength and stabilization exercises. Come get your heart rate up and burn loads of calories! All fitness levels are welcome!


GROUP STRENGTH - A total body strength workout that will shape and tone all major muscle groups, increase core strength, improve bone health and leave you feeling strong & fit! All fitness levels welcome!

GROUP TRAINING - GROUP TRAINING


PILATES FUSION - A blend of body resistance with an emphasis on core strength. You will utilize Pilates & Yoga movements in a functional range of motion while sculpting lean body mass and improving flexibility. All levels welcome!


STEP INTERVAL - Step Sculpt is a step workout with simple routines, combining muscle conditioning intervals with weights, and using fun music to get your energy & heart pumping! A full body workout, this class is for all fitness levels!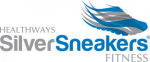 SilverSneakers Classic - Have fun and move to the music through a variety of exercises designed to increase muscular strength, range of movement and activities for daily living. Hand-held weights, elastic tubing with handles and a SilverSneakers ball are offered for resistance. A chair is available if needed for seated or standing support.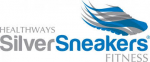 SilverSneakers Yoga - SilverSneakers Yoga will move your whole body through a complete series of seated and standing yoga poses. Chair support is offered to safely perform a variety of seated and standing postures designed to increase flexibility, balance and range of movement. Restorative breathing exercises and final relaxation will promote stress reduction and mental clarity.


TABATA - Blast calories & fat with this high intensity interval training class! Alternate short, intense cardio blocks of work with short, lower intensity core-strength exercises that will challenge your body & increase your fitness levels! All fitness levels.