Class Descriptions

BODYCOMBAT™ - BODYCOMBAT™ is a high-energy martial arts-inspired workout. You'll learn how to punch, kick and strike your way to superior fitness and strength.


BODYPUMP™ - BODYPUMP™ is the original barbell workout for absolutely everyone. Using light to moderate weights with lots of repetition (reps) BODYPUMP™ gives you a total body workout that burns calories, strengthens and tones.


Bodyblaster - Blast calories & fat with this high intensity interval training class! Alternate short, intense cardio blocks of work with short, lower intensity core-strength exercises that will challenge your body & increase your fitness levels! All fitness levels.


CARDIO CORE - This high-energy interval training class combines athletic aerobic movements with core, strength and stabilization exercises. Come get your heart rate up and burn loads of calories! All fitness levels are welcome!

Group PT - Experience results-oriented functional training AND receive the benefit of a Personal Trainer at a rate that won't break your budget.

SMALL TEAM TRAINING - Small group team training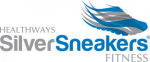 SilverSneakers Classic - Have fun and move to the music through a variety of exercises designed to increase muscular strength, range of movement and activities for daily living. Hand-held weights, elastic tubing with handles and a SilverSneakers ball are offered for resistance. A chair is available if needed for seated or standing support.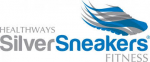 SilverSneakers Yoga - SilverSneakers Yoga will move your whole body through a complete series of seated and standing yoga poses. Chair support is offered to safely perform a variety of seated and standing postures designed to increase flexibility, balance and range of movement. Restorative breathing exercises and final relaxation will promote stress reduction and mental clarity.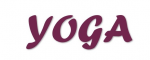 YOGA - A workout that builds flexibility and strength and leaves you feeling centered and calm. A structured series of stretches, moves and poses that brings the body into a state of harmony and balance.