Class Descriptions

BODYCOMBAT™ - BODYCOMBAT™ is a high-energy martial arts-inspired workout. You'll learn how to punch, kick and strike your way to superior fitness and strength.


BODYFLOW® - BODYFLOW® is a new yoga class for anyone and everyone. It uses a range of movements and motion set to music that will improve your mind, your body and your life leaving you feeling calm and centred.


BODYPUMP™ - BODYPUMP™ is the original barbell workout for absolutely everyone. Using light to moderate weights with lots of repetition (reps) BODYPUMP™ gives you a total body workout that burns calories, strengthens and tones.


BODYSTEP™ Athletic - BODYSTEP™ is basic stepping, just like walking up and down stairs. This full-body cardio workout will really tone your butt and thighs.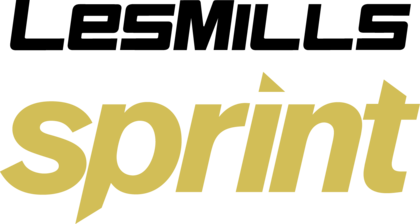 SPRINT - LES MILLS SPRINT is a workout of high intensity, designed using an indoor bike to achieve fast results.

Seniors Yoga/Cardio - Class oriented to Seniors. Stretches and poses that can be done on the chair, also some cardio/dance moves for cardio.

Silver Sneakers - Class description: Combine fun with fitness to increase your cardiovascular and muscular endurance power with a standing circuit workout. Upper-body strength work with hand-held weights, elastic tubing with handles, and a SilverSneakers ball is alternated with low-impact aerobic choreograph

Spinning - A great mix of strength and endurance from heart pounding jumps to the epic climb. ... climbs, runs, surges and jumps all to music hand-picked to motivate and inspire! This is a great workout if you want to burn calories and increase endurance.

Step - Step aerobics is a choreographed routine of stepping up and down on a rectangular, square, or circular platform (or, in the case of BOSU, a domed, flexible apparatus). Many classes combine step aerobics with body sculpting, jumping rope, sliding, or funk aerobics

Yoga - In this class the basic, foundational yoga postures are practiced to align, strengthen and promote flexibility in the body. Breathing techniques and meditation are also integrated. You can expect an emphasis on simplicity, repetition, and ease of movement.

Zumba - Zumba is a fitness program that combines Latin and international music with dance moves. Zumba routines incorporate interval training — alternating fast and slow rhythms — to help improve cardiovascular fitness.